Electronic Converter For Concrete Vibration Boxel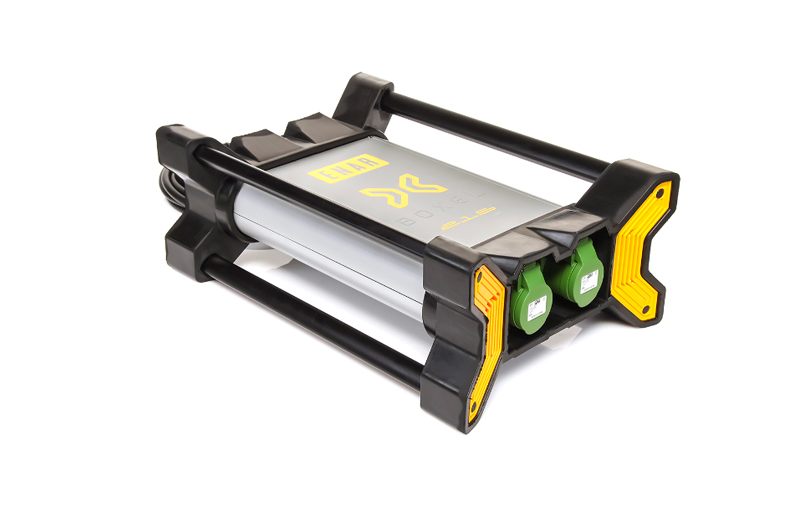 Specifications :
The Boxel is a multifunctional converter that allows the user to connect several varying sizes of concrete vibrator and run them simultaneously. You can therefore connect several pieces of vibration equipment, provided that they work to the level of frequency and voltage output indicated on the converter. We recommend that ENAR equipment is used to ensure the converter performs to its highest capacity. The best results can be achieved by referring to the table below showing the differing sizes of vibration equipment that can be connected to the converter simultaneously:
Although other vibration equipment that works at the indicated voltage and frequency can be connected, we recommend using ENAR vibration equipment, for a correct working efficiency of the Boxel converter.
In any case, the maximum number of concrete vibrators that can be connected is determined by the sum total of their intensity consumption: this sum must not exceed the maximum intensity provided in the output.
| | | | | | |
| --- | --- | --- | --- | --- | --- |
| Model | ENAR M38 AFP | ENAR M5 AFP | ENAR M6 AFP | ENAR M7 AFP | ENAR M8 AFP |
| BOXEL 215 | 2 | 2 | 1 | 1 | 1 |
| BOXEL 325 | 3 | 3 | 2 | 1 | 2 |