High Frequency Dingo Vibrator Enar Make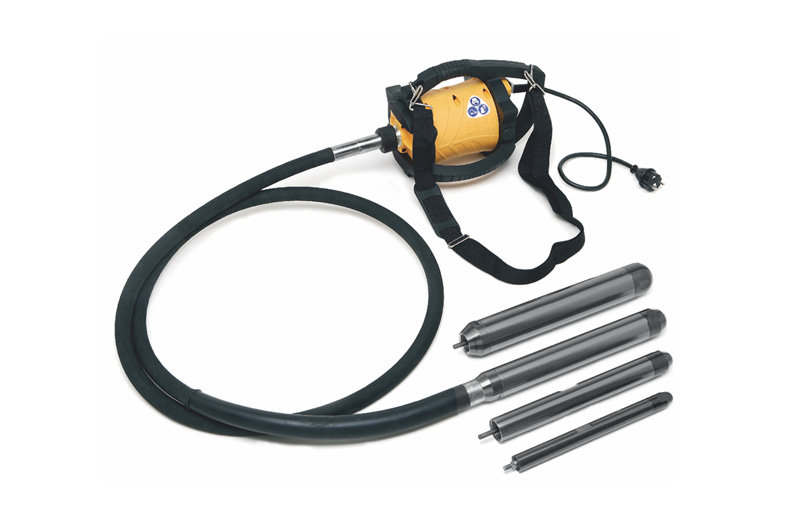 specifications :
Portable concrete vibrator.
Handles designed to protect the motor
perimeter against knocks.
Cable reinforcement at motor outlet.
Housing with 5 times greater resistance than required by regulation.
Three handles around motor body and another handle on resr for use with short transmissions and upright jobs.
Anti-abrasion hose with integrated mesh reinforcement
and interior strapping.
Reindorced needle connection by remoulding.
Easily removable and adjustable belt.
Foam and grating filter at air intake.

Leak tight switch protected from knocks.
Flexible shafts from 1 to 5m.
Vibrator head of 25,38,48 and 58 mm.