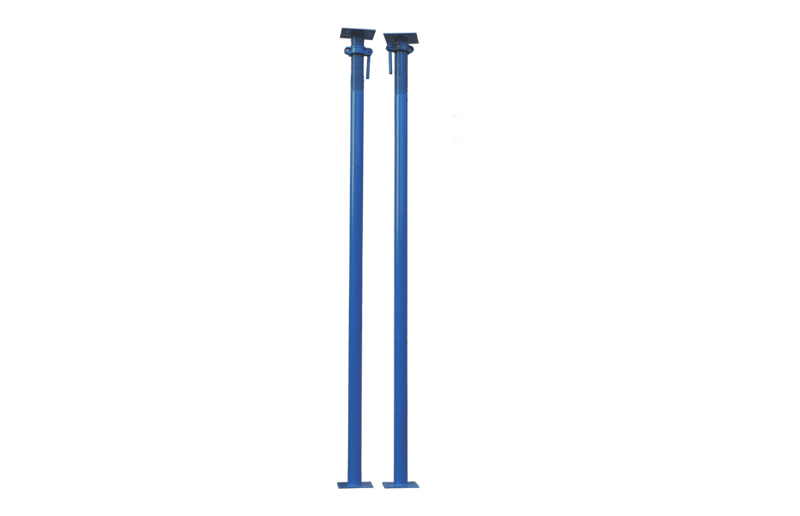 Specifications :
Prop is an infinitely reusable product used to support formwork shuttering. Its telescopic function allows speedy erection and dismantling without tools and it has no loose parts to be mislaid or lost. A threaded external tube in combination with an internal tube with intermediate holes gives the desirable extended size within the maximum and minimum extended range of the prop. Its a self cleaning stub on the collar nut, when rotated, automatically cleans the threads of dirt, cement and other foreign substances that hamper quick and easy adjustment. Simple insertion of a rod in the holed boss on the collar nut facilitates turning of the collar nut in confined spaces.
Props are made of B Class 40 NB for inner and B Class 50 NB for outer.
Props are available in the following sizes and weight.
2 mtr X 2 mtr. Weight app – 17.5Kg to 18Kg.
2 mtr X 2.5 mtr. Weight app – 19.5Kg.
2 mtr X 3 mtr. Weight app – 21 Kg.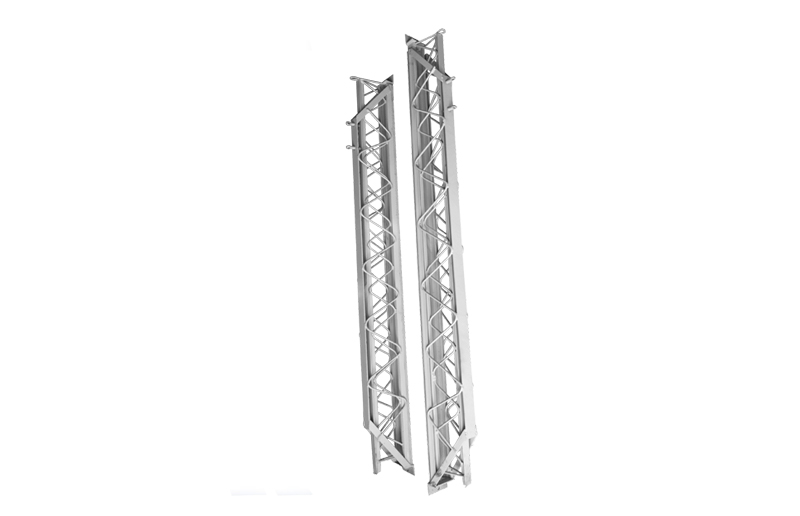 Specifications :
They are an integral structural construction scaffolding components of a construction scaffold, providing support to the overall structure. They can be adjusted as per the need and are basically used to support floor forms while laying slabs. These are the most advanced telescopic centering systems that basically used to support floor forms while laying slabs. This versatile system can easily be used and erected by unskilled labour. It virtually eliminates vertical propping and permits free space beneath the spans. Spans consists of an inner and an outer members
Spans are available in standard size of 2.35 mts X 2.35 mts Its weight is app – 40Kg.